Go back to news
Funding opportunity: 2022-23 Fulbright Grants for Canadian Scholars
Posted on: Jun 1, 2021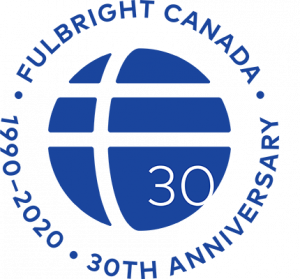 Fulbright Canada has announced funding opportunities for Canadian scholars for the 2022-23 academic year.
Details can be found below.
Interested members of the CUE community are invited to contact the Office of Research Services (research@concordia.ab.ca) for more information.
From Fulbright Canada
Fulbright Grants support research with colleagues across the U.S. for a 4- to 9-month period.
Applications are accepted through November 15, 2021, and these opportunities are for a start date of September 2022 or January 2023.
Please note that in the same application you can apply to several Fulbright Research Chairs for Canadian Scholars.
If you are interested in more information on the awards, you are invited to:
Register for the webinar on July 21 at 1 PM (MDT), where we will provide details on how to prepare a successful application; or
View the awards catalogue

with all the Research Chair offerings for Canadian Scholars.
Detailed eligibility requirements are available here.
Application Review Criteria
Applicant training, background, and experience: The applicant possesses the training, credentials, and active professional standing, as appropriate, for their project, discipline, and career path, and meets all stated requirements for the award, including language proficiency (if applicable).
Quality of the project: The project is feasible, original, well-designed, innovative, and demonstrates relevance and currency to the discipline.
Project's potential impact, outcome, and benefits: The project demonstrates a broad, sustainable impact beyond the length of the award period and clearly describes plans to disseminate results.
Personal qualities: The applicant displays an ability to be adaptable, culturally sensitive, collegial, and can serve as a cultural ambassador for Canada.