Go back to news
Faculty of Science Welcomes Dr. Svenja Huntemann
Posted on: Jul 6, 2020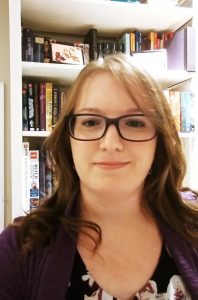 We are pleased to welcome Dr. Svenja Huntemann to the Faculty of Science and the Department of Mathematical and Physical Sciences as an Assistant Professor of Mathematics, as of July 1, 2020.
Dr. Huntemann holds a PhD in Mathematics from Dalhousie University with research focusing on combinatorial game theory and its connections to commutative algebra and other combinatorial topics such as enumeration, graph theory, and design theory. Svenja joins CUE from Carleton University where she was holding an NSERC Postdoctoral Fellowship.
Svenja has been involved in outreach programs including being Program Director for three years of Nova Scotia Math Circles (NMSC). The main goal of NMSC was to get students excited about mathematics and one of the major emphasis during her tenure as director was to demonstrate that math is for everyone by having a diverse group of presenters, both in terms of genders and visible minorities, particularly when visiting rural areas, including indigenous communities. She looks forward to continue with the outreach here at CUE with the Kangaroo Math Contest. Furthermore, Svenja has been very engaged in the Canadian Mathematical Society, as Student Director on the Board of Directors, and member of the Student and Education Committees.
With several publications on combinatorial game theory, she looks forward to working with colleagues in the Mathematics program as well as continuing with her established national and international collaborations.
Welcome to CUE Svenja!