Go back to news
Faculty of Science Welcomes Dr. Makan Golizeh
Posted on: Jul 6, 2020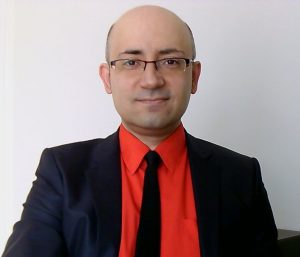 We are pleased to welcome Dr. Makan Golizeh to the Faculty of Science and the Department of Mathematical and Physical Sciences as an Assistant Professor of Analytical Chemistry. Makan started at CUE on July 1, 2020.
A passionate teacher with more than fourteen years of experience, Dr. Golizeh earned his PhD in degree in Analytical Chemistry from University of Quebec at Montreal (UQAM). The focus of his doctoral research was liquid chromatography tandem mass spectrometry analysis of reactive metabolites and their protein targets. The research led to a multitude of publications in peer-reviewed journals and conference presentations as well as prestigious awards including the Mention of Honour of UQAM Faculty of Sciences, Governor General's Academic Medal nomination and the 2015's Michel Bertrand Award in Bioanalytical Mass Spectrometry.
Makan completed postdoctoral training at Cleveland Clinic & Ohio Medical University in proteome dynamics assessment of metabolic disorders and joins us from McGill University where he was working in the field of biomarker discovery of infectious diseases using top-down proteomics. He comes to us with a vast experience in writing grant applications and scientific manuscripts in a wide range of areas in biomedical sciences.
Dr. Golizeh research interest is to identify molecular profiles associated with diseases and pathogens using omics analysis and looks forward to developing a research program here at CUE with his wide network of research connections.
Welcome to CUE Golizeh!