Go back to news
Fab Friday June 12th, 2020
Posted on: Jun 12, 2020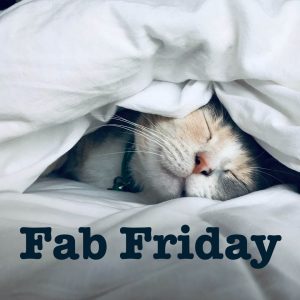 Hi CUE!  Welcome to Fab Friday, an initiative of CUE Wellness Connection. #cuewellness #wegotthis
Looking for ways to add activity to your routine?  Check out this week's video: https://youtu.be/DF5SrpP6vaI
Looking for ways to add activity to your at home routine? This link provides tons of free at home workouts…everything from Zumba, Yoga, walking at home and even karate! https://www.edmontonsport.com/live_active/active_at_home/active_adults_seniors_at_home
Would you rather be outside? Try Edmonton's Trail System!
https://www.edmonton.ca/activities_parks_recreation/parks_rivervalley/trail-system.aspx
Do you remember ParticipACTION? Check out what's new!
https://www.participaction.com/en-ca
We encourage you to check CUE social media pages every Monday, Wednesday and Friday for: 
Mindful Mondays – Join us at https://meet.google.com/szc-hewx-ocd every Monday from 9:00 to 10:00 AM where we'll chat about various topics related to social connection and mindfulness.
Wellness Wednesdays – a new weekly fitness challenge will be posted every Wednesday. Check out https://www.instagram.com/cuedmonton/ and https://www.instagram.com/cue_athletics/ daily for more ways to stay active during isolation. #cuestaysactive
Fab Fridays – every Friday will focus on other wellness topics like nutrition, sleep, relaxation, laughter, and much more!  
Questions? Contact CUE Wellness at nicole.houghtaling@concordia.ab.ca for more information.
Have a great weekend!