Go back to news
Dr. Xinxin Fang publishes her 2nd book, "Chinese Education in Canada"
Posted on: Jul 18, 2017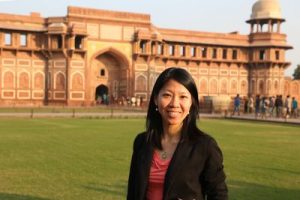 Our Centre for Chinese Studies director, Dr. Xinxin Fang, has just published her 2nd book, "Chinese Education in Canada". This book documents her exploration and research on Chinese K to 12 education in Alberta and Canada.
Her book will be of great interest to readers who want to learn about programs, curricula, pedagogy, evaluation and assessment in Chinese programs. The character and distinctive features of K to 12 Chinese education in Alberta and Canada are introduced and discussed, along with the collection and presentation of a large number of first-hand education and teaching cases.
It also covers marketing, management of Chinese programs, Chinese bilingual education leadership, as well as the reciprocity between language education and self-identity.
Chinese Education in Canada is written in Chinese and published by Central China Normal University Publishing Press. If you are interested in reading the book but cannot read Chinese, you can learn by taking Dr. Xinxin Fang's courses as a first step!
Congratulations, Dr. Fang!