Go back to news
Dr. van Ingen and Dr. Schmidt talk about Portugal – Erasmus+
Posted on: Nov 22, 2016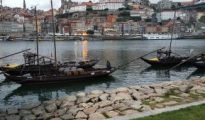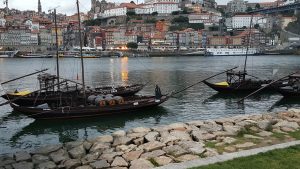 Dr. Barbara van Ingen and Dr. Edgar Schmidt were selected to participate at the Erasmus+ Program with our partner University of Porto, Portugal. They spent a week at the partner institution, with many other international guests, and tell their stories here. We thank the University of Porto very much for having Concordia participate at this Erasmus+ venture and invest in our institutional relationship! We have Gabriela, a Porto student on campus currently, on Erasmus+, and look forward to welcoming two faculty/staff members from UPorto in the new year.
Dr. Barbara van Ingen
"It was an honor to receive an Erasmus Mobile+ scholarship to attend the InterWeek November 2016 at the University of Porto. The International Office staff at the University of Porto welcomed us to the beautiful city of Porto, Portugal, and organized a series of useful presentations on student incoming and outgoing mobility, innovative technology to support the efficiency of the International office, and services to benefit all students. This promoted internationalization and aided in fostering a global mind-set, as all of us in attendance had the chance to network and learn among international counterparts during this week of professional development. It enhanced my global awareness and exposed me to the work ways and mind-sets of international colleagues. In addition to making new friends, two highlights were the Thursday evening banquet hosted at a beautiful restaurant with a Fado performance by students from the University of Porto, and a guided walking tour of Old Porto, a UNESCO World Heritage Site, with its maze of steep and narrow cobbled streets, beautiful plazas, churches and houses with colorfully tiled facades. Barb"
Dr. Edgar Schmidt
"I had the great pleasure of being awarded an Erasmus+ Mobile+ scholarship, which provided me the opportunity to meet and work with colleagues and students at the University of Porto, in Porto, Portugal for one week. I met with educational researchers in the Faculty of Psychology and Education Sciences. We shared common interests and questions related to schools, civil society, and education policy in our respective countries. I had the opportunity to hold workshops with masters and doctoral students to discuss schools and civil society, as well as mixed methods research. My hosts, Isabel Menezes, Amelia Lopes, and Sofia Marques Silva were generous with their time and expertise. We will continue conversations on possible cooperative projects, as some issues related to education are transnational.
On a personal note, Porto is a beautiful city with friendly hospitality, fascinating history, and marvelous sights. It was incredibly easy to get around the city on the Porto Metro system. The photos highlight the fact that Porto is on the coast and is also the outlet of the Douro River. The Douro Valley vineyards exclusively supply the grapes for the making of port and other wines. For a wine to be label "port" it can only come from this region of Portugal.
This was a gratifying experience professionally and personally and I would highly recommend it. Edgar"
Concordia University of Edmonton – Building Bridges