Go back to news
Dean of Graduate Studies Opportunity
Posted on: Nov 10, 2016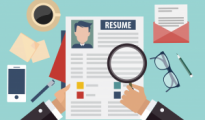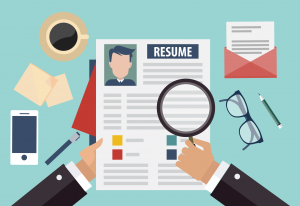 Concordia University of Edmonton strives to be a community of learning and grounded in scholarship and academic freedom, preparing students to be independent thinkers, ethical leaders, reflective leaders in their occupations, and citizens for the common good.
Reporting to the VP Academic and Provost, the Dean of Graduate Studies is responsible for contributing to the institutional goals and priorities through leadership of the Faculty, The successful candidate will have a PhD in a related discipline and an outstanding record of achievement in teaching, research and scholarship, and service.
RESPONSIBILITIES:
Oversee functional and operational academic decisions (i.e. credit programming research, and innovation) and administrative decisions (i.e. operational and financial alignment) in graduate studies;
Support and lead a culture of lifelong learning and innovation in Graduate studies;
Develop, enhance and nurture partnerships with external stakeholders such as other post-secondary institutions and accrediting bodies.
Serve as a representative of Concordia's interests and institution-related activities;
Partner with external stakeholders, faculty, and staff to strengthen the learning environment for students;
Actively participate and collaborate as a member of senior management in the overall leadership of the academic team and the Institution;
Lead a diverse and changing environment, and engage others in shaping that environment;
Provide regular updates, including written reports and data collection, to the Vice-President Academic and Provost, and the leadership team;
Act at a brand champion for the Faculty of Graduate Studies and the broader university's visual identity;
Demonstrate the ability to work collegially and collaboratively as a team member with a variety of teams and stakeholder groups to advance the goals of the organization;
Interact frequently with the University's senior administration, faculty, students, alumni, and employees at all levels, as well as external partners with the potential for significant impact on the University's reputation.
QUALIFICATIONS:
PhD in a relevant discipline, and an outstanding record of success as a teacher, researcher, and scholar.
An existing academic appointment at CUE with the rank of full or Associate Professor;
Excellent leadership skills with the ability to provide direction, mentorship and support;
Highly motivated, independent, adaptive, flexible self-starter;
Demonstrated strategic planning, organization, process, and priority setting skills;
Possesses excellent listening, oral, and written communication skills;
Promotes cohesion and teamwork, facilitating a collaborative and supportive environment;
A highly engaged leader who seeks out opportunities, develops new possibilities, and implements them effectively; and
Knowledge of Concordia University of Edmonton's culture, challenges, goals, and stakeholders.
This is a 0.5 position, with the other 0.5 being comprised of the regular faculty duties of teaching, research and scholarship, and service.
Closing Date: Application review will commence November 15th, 2016 and will continue until the position is filled. This competition is open to internal candidates only.
Please forward your resume and cover letter in confidence to:
Human Resources
Concordia University of Edmonton
7128 Ada Boulevard
Edmonton, AB T5B 4E4
E-mail: humanresources@concordia.ab.ca