Go back to news
Data Analytics Tools and Techniques in Finance Seminar
Posted on: Sep 25, 2019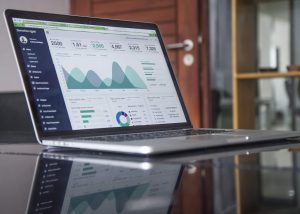 CUE is launching the IT Seminar Speaker Series this fall to introduce students and other interested individuals to emerging topics in IT, professional issues and responsibilities, employability skills, and careers in IT related areas.
The first seminar will take place this Fall 2019:
When: Friday, September 27, 2019 at 2:00-2:50 pm
Where: Concordia University of Edmonton, AW125
Speaker: Boyan Marinov, MA, BSc, Director of Data Analytics, Finance Department, ATB Financial
Topic: Data Analytics Tools and Techniques in Finance
This talk will introduce ATB Financial and their Data Analytics tools and models. The speaker will make an overview of analytical areas, expertise, and software used for Data Analytics at ATB. The presentation will also include types of coding they do and the technical backgrounds that data professionals at ATB have.
Speaker biography:
Boyan Marinov is a Director of Data Analytics in the Finance Department of ATB Financial. He obtained his MA in Economics and Finance in 2011 and BSc in Mathematics and Economics in 2009 from the University of Alberta. His area of expertise and interests include Economic Capital modelling; disseminating and distributing ATB's profitability; Cost Allocation modelling. Boyan Marinov has a Financial Risk Management designation. His experience also includes computational geometry.
For more information, please contact either Dr. Isha Katyal at isha.katyal@concordia.ab.ca or Dr. Rossitza Marinova at rossitza.marinova@concordia.ab.ca.