Go back to news
CUE staff awarded Erasmus+ exchange scholarships to the University of Porto
Posted on: Mar 30, 2022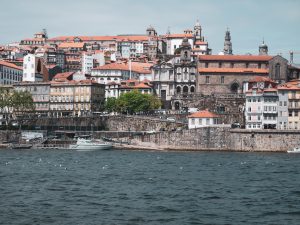 We are pleased to announce that six staff members have been awarded a full Erasmus+ scholarship to spend a week at our partner, University of Porto, in Portugal this spring.
Please join us in congratulating the following colleagues!
Angela Campbell, Assistant Registrar, Recruitment 

Shannon Coyne, Advisor, Career Services 

Nikki DeOliviera, Administrator, External Affairs & International Relations 

Nicole Houghtaling, Campus Wellness Coordinator 

Isha Katyal, Director, Innovation and Industry Relations 

Lana Kuzyk, Manager, Academic Administration 
Recipients of the Erasmus+ scholarship will gain experience working on best practices and research in their fields with dozens of staff and faculty members from around the world. CUE will welcome members of the University of Porto community later this year.

Erasmus+ is the European Union's program that supports education, training, youth and sport in Europe. We are very proud of CUE's Erasmus+ partnerships and are fortunate to provide rich learning experiences in Europe for our students, faculty and staff. 
If you are interested in hearing more about Erasmus+ opportunities, please contact Amanda Thorson, CUE's Manager of International Relations.