Go back to news
CUE Alumni Reception Hosted in Porto Alegre, Brazil
Posted on: Apr 25, 2019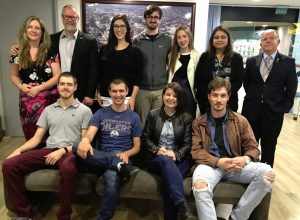 CUE hosted an Alumni Reception in Porto Alegre this past week for exchange students and Alumni in the Porto Alegre area.
Dr. Loreman was very excited to catch up with our exchange alumni students!  Some of these students traveled from different cities in Brazil to attend the Alumni Reception.  CUE values the bond we have created with all our students.
If you have any Alumni photos you would like to share with CUE, please tag #CUEAlumni in your post.