Go back to news
CUE achieves huge gains in student satisfaction: CUSC survey
Posted on: Aug 4, 2018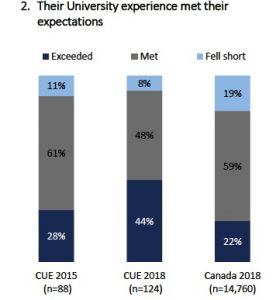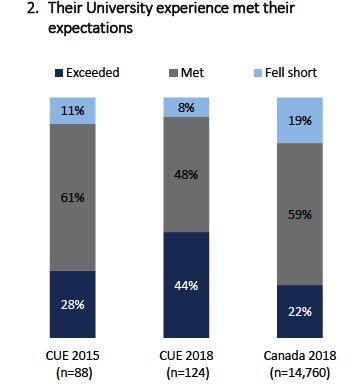 Concordia University of Edmonton's 2018 Canadian University Survey Consortium (CUSC) results show huge improvements over the results of the same survey of graduating students in 2015.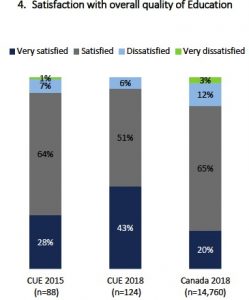 While the CUSC survey is taken each year, it only examines graduating students once every three years. This provides a good benchmark from which to measure improvement, and CUE has most certainly improved.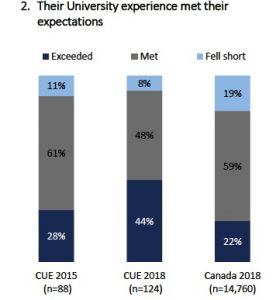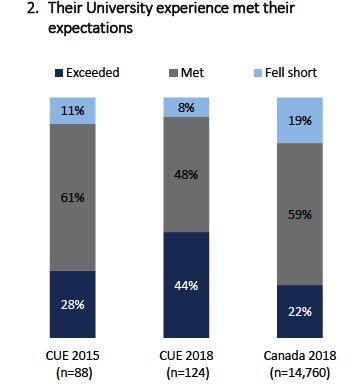 Our aim at CUE is to become Canada's pre-eminent small university, and so attending to results such as these is an important exercise. In our students' view, we are most certainly heading in the right direction.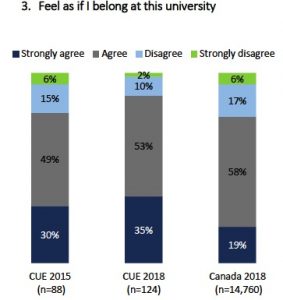 Our graduates are proud of Concordia and are glad they studied with us. They would recommend it to others.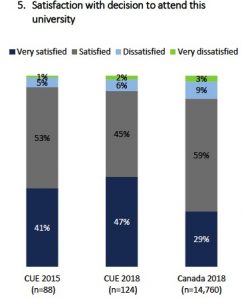 Congratulations to the Concordia community on achieving these results. However, in many ways our work is just beginning as we strive to become ever better at what we do. We are Edmonton's university, and with results like these our positive reputation across Canada will only continue to grow.