Go back to news
Convocation 2016 Reminders
Posted on: May 11, 2016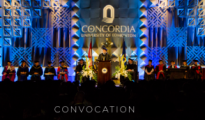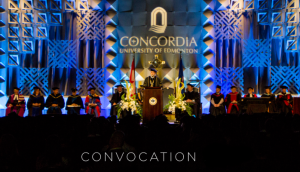 Convocation is only a couple of days away. We received confirmation that Convocation will proceed as planned at the Northlands Expo Center.
A couple of reminders:
1. Parking passes are now available for faculty members and volunteers. Pick up your parking pass from Anita in the Welcome Centre prior to 4:00pm on Friday, May 13.
2. Faculty members: Please be robed and ready to line up by 1:00pm.
3. Everyone is invited to stay for the Chancellor's Reception following the Convocation ceremony. There will be a cash bar and complimentary appetizers.
4. Any permanent faculty member who has a child convocating is welcome to participate in the hooding. Please talk to Neil Querengesser immediately if this applies to you.
More information on convocation can be found at: https://concordia.ab.ca/hello-world