Go back to news
Congratulations Carmen Arth and your little dog too!
Posted on: Dec 14, 2021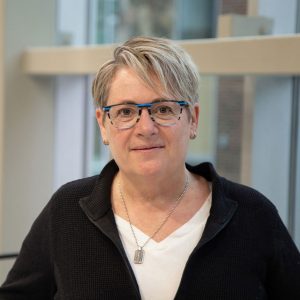 Maybe you've seen a professor on campus carrying a cute little white dog whose paws perch delicately on a hand. That's Carmen Arth, PhD, RSW (she/her/they), an assistant professor of psychology at CUE. Starting Feb. 1, 2022, Carmen will be interim vice-president, Student Life and Learning.
Carmen began her academic career at CUE in 1989. They then transferred to U of A for an honours English degree, and came back to CUE and completed a BA Psych with distinction. They then went to Loma Linda and for a master of science in marital and family therapy. Carmen is registered with the College of Alberta Social Workers. 
"People always think I'm a psychologist, but I'm a narrative therapist," they said.
Carmen continued their education with a PhD in transformative learning and change. They taught online educational leadership at Portland State for a few years, then went to Athabasca U and was an instructor program director and academic co-ordinator at Athabasca University in Human Services. Then it was on to director of clinical training at Loma Linda U Canadian Campus until it closed. 
When Carmen went to a vigil for the Orlando shooting, they ran into Bryan Rooney, an associate professor of psychology at CUE. 
"I didn't know him but he was in a Concordia sweatshirt," recalled Carmen. "He asked me to come and talk to Dorothy Steffler [then chair of psychology at CUE], so I did and they hired me as a sessional for a few years before I was hired as faculty to teach clinical and counselling courses." 
As a self-identified queer person and long-time advocate of sexual and gender diverse communities, Carmen has worked as a consultant to school boards, community agencies and with varied client groups to support inclusion and diversity positive cultures. Carmen is active in researching topics related to well-being, thriving in life, and sexual and gender diversity inclusion.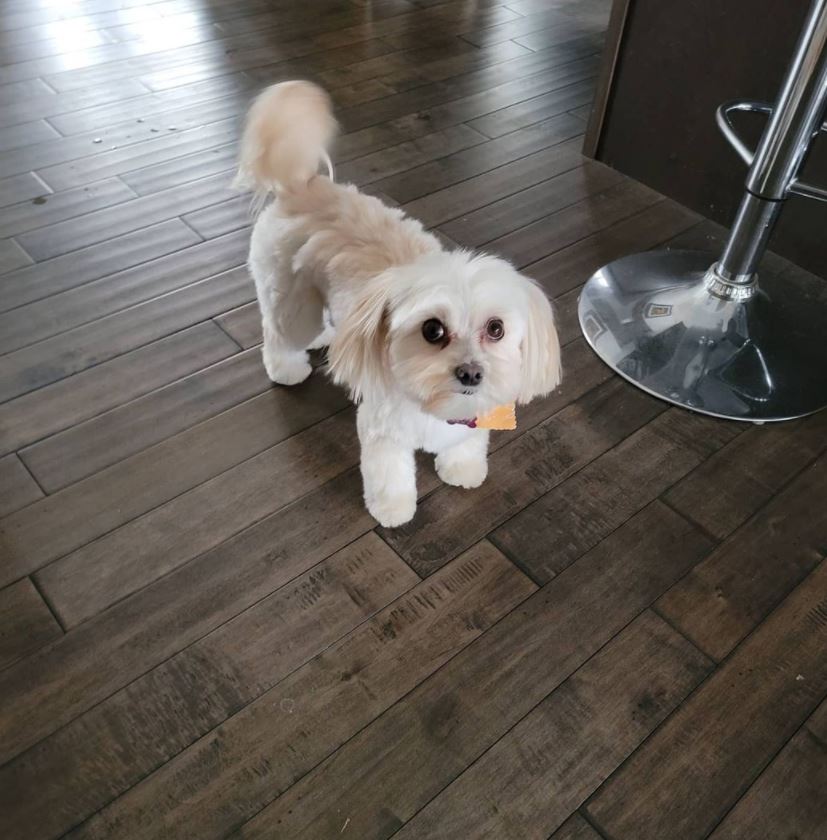 "I am convinced there is always more to the story and more stories to tell, and transformative change is possible through the intentional exploration of emergent stories," they said.
"Carmen is the right person to lead CUE's Student Life and Learning team," said Barb van Ingen, vice-president, Student Life and Learning. "They understand and care about students and have a vision to broaden and enrich our supports and services. Carmen's kindness, positivity and humour and her emphasis on access, engagement and collaboration will increase student success." 

When they are not working on passion projects, Carmen can be found mountain biking or wandering through Edmonton's river valley with her little pup Koa (koa_the_magicalpup), and family or friends.