Go back to news
Concordia Yearend: Friday, March 31, 2017
Posted on: Mar 31, 2017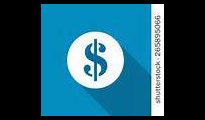 Final reminder for fiscal yearend close. 
We strive to have all 2016-17 expenses posted to the correct fiscal year.  Please remember that the determination of whether an expense can be posted to the current fiscal year is not based on order or payment date but rather the date the goods or services were received.  To be considered a 2016-17 expense the goods must be received, services rendered or travel completed by March 31, 2017.
For our cutoff please ensure that the following, properly approved and coded, Accounts Payable paperwork is received in our office, S208, by Friday, March 31, 2017 4:30 pm.
Supplier Invoices
Service Provider/Contractor Invoices
Yellow copy of Purchase Orders – if any items were not received by March 31, 2017 please ensure that this is clearly indicated on the PO.  If there is no indication on the PO, from the department, we must trust that all goods listed have been received.
Expense Claims
Cheque Requisitions – must clearly state purpose and date of event or service.
Other – please email accountspayable@concordia.ab.ca to notify us of those instances where the goods or services were received by March 31, 2017 but no PO was used for the purchase and no invoice has been received.  Please attach packing slips and order/shipping confirmations so that we can book an accrual for these items
Thank-you for your co-operation and assistance with our Year-end Close.