Go back to news
Concordia today and tomorrow: What I heard.
Posted on: May 17, 2017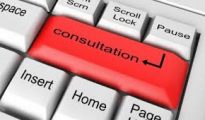 Concordia today and tomorrow: What I heard
Consultations with the CUE community, January-May, 2017
Tim Loreman.
One of the objectives of my plan for the first 100 days of my presidency (and beyond) was to listen. To facilitate that I held formal and informal consultations with groups and individual members of the Concordia community, including students, faculty, and staff. These were timed so that everyone who wanted to be involved could have input. I wanted to provide an opportunity for us to articulate our identity; how we view Concordia today and what we want to retain and change moving into the future. This will inform our upcoming academic planning process, as well as providing us with the basis to construct our collective story. Not surprisingly, I found that Concordia is and will continue to be a vibrant, caring, rigorous place. The attached document describes what I heard, based on notes taken and my own recollection. I would be appreciative of any further comments or corrections from the Concordia community with respect to the narrative presented.