Go back to news
Chinese Bridge On-Line Winter Camp for Canadian Students Concluded
Posted on: Dec 17, 2021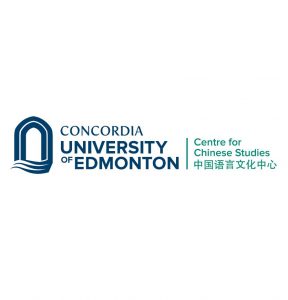 After two weeks of intensive learning, the Chinese Bridge On-Line Winter Camp successfully concluded on December 16, 2021. Over 60 Chinese language and culture learners from K to 12, universities, and the public participated in the Winter Camp which started on December 4, 2021.  
Diane Shaw and John Foo, the parents of two Albertan hockey players (Spencer and Parker Foo) joined the Closing Ceremony, along with their brother Breton.  They shared their energetic stories of travelling from Alberta to Beijing. Spencer and Parker Foo, as well as another Alberta hockey player Tyler Wong, will play for China's Men's Hockey team in the 2022 Winter Olympics.
Students from different learning groups in the Winter Camp held a "talent show" to showcase their learning outcome before the Closing Ceremony. Performances included Chinese songs, piano solos, as well as poem reading,
During this Winter Camp, students had a wonderful time with their instructors and language buddies in China. See what some of the campers had to say:
–          The online app (ClassIn) we used for this Winter Camp is a lot of fun. We can type and write on the blackboard at the same time with our instructors and classmates.
–          It is cool to see how many trophies and crowns and medals I received in each class.
–          The instructors are patient, humorous, and skillful to teach a class with various levels of language learners. 
–          I have learned a lot of fresh knowledge and things about China through the Winter Camp.
–          I am so happy to learn Chinese, to learn new songs, to know new friends.
–          The topics were all very interesting and am grateful for my teachers. I will recommend this to all my friends.
The two lectures presented by Canadian table tennis players Mr. Jeremy-Hazin and Ms. Wenting Xu from Shanghai University of Sport were also well received. Mr. Jeremy-Hazin talked of his experience on balancing his academic studies and his hobby and dreams. He also shared his experience as an athlete with resilience during the pandemic. Singing and learning Chinese songs through Karaoke at home seemed to be a lot of fun for him. His singing was a highlight during the lecture. Ms. Wenting Xu's lecture covered the long history of table tennis in the world, as well as an interesting topic that is called Ping Pong Diplomacy.
The Winter Camp has successfully concluded. A friendship among the campers and the instructors has been established. The instructors were very impressed by the students' passion and enthusiasm towards learning. A positive learning community has been built and will continue. May the Chinese Bridge connect us all globally and we wish everyone a very Merry Christmas and Happy New Year! 
Greetings to Chinese Bridge Winter Campers from Spencer Foo, Parker Foo, and Tyler Wong:
Alex Fong, Chinese Bridge Winter Camper:
To view the news posting in Chinese visit:  https://news.dhu.edu.cn/2021/1206/c520a407331/page.psp 
and  https://ico.dhu.edu.cn/75/29/c8398a292137/page.htm
More information of the Winter Camp can be found at:
https://concordia.ab.ca/chinese-bridge-on-line-winter-camp-for-canadian-students/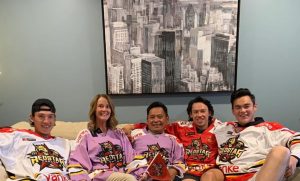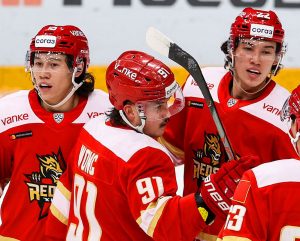 Foo Family                                                                           Spencer Foo, Parker Foo, and Tyler Wong