Go back to news
Canadian Summer Seminar 2017: a success, with students from Japan
Posted on: Aug 15, 2017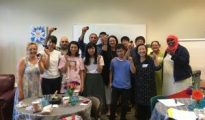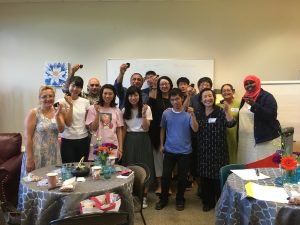 The 2017 Canadian Summer Seminar (CSS) for Public Health is now underway. Five students and two professors (Hiroshi Onogi, Faculty of Health Science and Alexei Kononenko, Center for International Academic Exchange) from Tohoku Fukushi University from Japan arrived on August 4. Their time has been filled with lots of learning activities: English class in the morning, Public Health in the afternoon, and exploring Canadian culture after class. Dr. Sandra Song has designed a colorful and practical course for the seminar, including visits to Strawman Farm to teach students about food security, touring the inner city to learn about public health issues with vulnerable communities, and a visit to the Edmonton Chinatown Care Centre to learn about public health practices and challenges in the healthcare system. At the end of the seminar, students will understand the significance of key concepts in the Canadian public health system. Here are the students' objectives in the seminar:
Ami (Student of Anatomy, Nursing, Public health)
I want to learn foreign culture and see foreign views with my own eyes. And I study Public health. I want to learn it at CUE because Canada is one of the most developed countries for Public health. I want to enlarge my world through the Canadian Summer Seminar at CUE.
Aya (Student of Social welfare)
If I can understand English, I think I can get more information. For example, economic problems and terrorism problems. I can check with myself, not depending on Japanese news. By doing so I can get more information about my interests and I can deepen my thought.
Ayumu (Student of Occupational Therapy)
In 2020, The Olympic Games in Tokyo will be held. Many people will come to Tokyo from around the world. In Japan, not many people are fluent in English. I think it's necessary to communicate with people in the world wide speaking language — English. I want to be one of the "people". And I want to join Olympic volunteer work in Tokyo. When I go back to Japan, I want to talk about many things I experienced in Canada for my friends and Registered Occupational Therapist.
Hikari (Student of anatomy, public health nursing, nursing science, and immunology)
I want to study public health in another country. I learned that the level of Canadian public health is higher than any other developed country. I study public health nursing. But I can't grasp characteristics of Japanese public health. I think that learning and comparing public health with some other countries will help me grasp them.
Tomotaka (Student of Social Welfare)
I'd like to learn various Canadian cultures, which is different from Japanese culture. I want to experience foreign culture and build up my cross cultural competency.
CUE Public Health and International Office would like to invite you to the graduation and farewell for the 2017 Canadian Summer Seminar for Public Health.
Time: 4:00-7:00 pm, Wednesday, August 16
Location: Faculty Lounge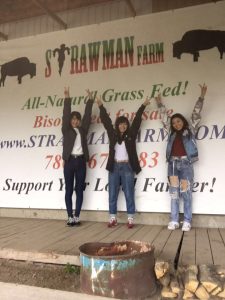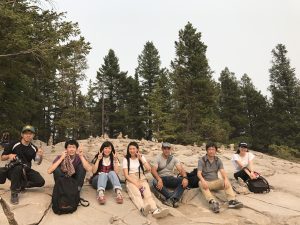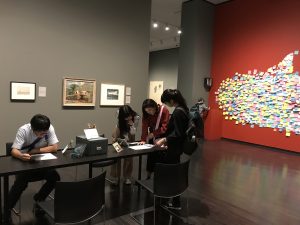 Concordia University of Edmonton – Building Bridges