Go back to news
Call for Posters! Research Forum 2018 Poster Exhibition
Posted on: Mar 10, 2018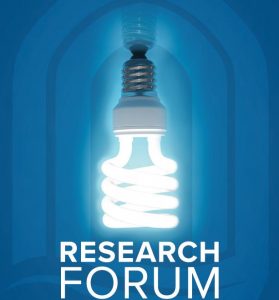 Submitting a Poster Abstract
Abstracts are now being accepted from CUE faculty and students. Students submitting abstracts should have a faculty research supervisor. Register online here: tinyurl.com/CUE-ResearchForum
Deadline for registration is March 23, 2018
About the 3rd Annual Research Forum
Date and Time: Wednesday April 18th, 2018 | 2:00 pm – 7:00 pm
Location: Tegler Centre Main Hall
You are invited to participate in the 3rd Annual CUE Research Forum 2018!
This research poster exhibition showcases and celebrates the exciting accomplishments of our students and faculty in advancing research and innovation across all disciplines. Organized by the Office of Research Services, the Research Forum provides an opportunity for CUE faculty and students to present their research and exchange research ideas and results with the broader university community, as well as industry professionals, and guests.
Refreshments will be served and there will plenty of time to meet and engage with guests and presenters. This is an "open-house" event. This year, the Research Forum also coincides with the Concordia University of Edmonton Graduate Studies Open House!
If you have any questions about the event, please contact research@concordia.ab.ca.