Go back to news
April OEC Newsletter-Spring Is In Full Bloom!
Posted on: Apr 6, 2021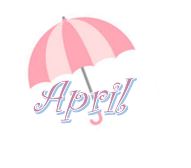 Spring has sprung! Check out what's new and happening in the OEC this month! 
Learn about the music that shaped us with our new Classical Music Appreciation and Introduction to Popular Music courses! Not sure if they're right for you? Register for our online Info Session on April 13th!
Learn more about Speak Science Simply, the program that was created to combat the misinformation that we come across online every day. It aims to provide the tools to break through the chatter, and raise awareness of the value of science and to take control of scientific narratives. This month's course aims to assist students with their science interview skills.
You can find out what the OEC has to offer in a range of Professional Development courses and our new section Who We Are! 
Also in this month's Newsletter, you can find out more about  upcoming Research talks from the Centre for Chinese Studies. 
To view, please do so here and to subscribe, visit here .
 For more information about the Office of Extension and Culture at CUE visit: https://concordia.ab.ca/external-affairs/office-of-extension-and-culture/ or contact us at: extension@concordia.ab.ca