Go back to news
Announcing our 2019 Honorary Doctorate Recipients
Posted on: Feb 11, 2019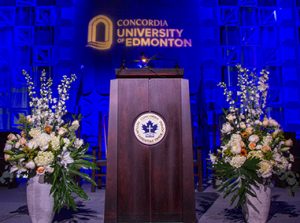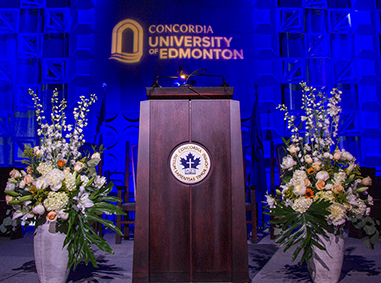 We are pleased to announce that our Honorary Doctorate Recipients this year are Dr. Margaret-Ann Armour, Canada's premier champion for women in science and engineering, and Mr. Michael Wade, former Chair of CUE's Board of Governors and staunch CUE ambassador.
Recipients will receive their honours at our 2019 Convocation Ceremony being held on May 25, 2019 at Northlands Edmonton Expo Centre.
Honorary degrees are intended to honour individuals whose extraordinary achievement in community, national or international service, intellectual or artistic achievements or significant service to society set a standard of excellence and merit the institution's highest honour. The individual's accomplishments are of such excellence that they provide, through example, inspiration and leadership to the graduates of the university. In accepting an honorary degree the recipient also honours the spirit of the university.