Go back to news
Alfresco / CUE's Logos & Stationery
Posted on: Oct 20, 2016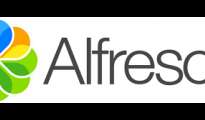 We all know the challenge of keeping up with paperwork and electronic files that we have to deal with on a daily basis. Document management is an imperative part of our process in order to be able to work efficiently and effectively. Alfresco is CUE's document management system of choice for this job, as the modern, robust and accessible step forward from the old system on the G:\ drive.

Alfresco has already been in use at CUE for a while. Its purpose, like the G:\ drive is to store documents. However, it goes further than that. In Alfresco, you can:
Track edits made to documents
Retrieve previous versions of edited documents
Monitor who has viewed documents
Share, restrict or provide permission to access to documents
Search for documents via keywords.
The greatest benefit to Alfresco, however, is access. As a web-based system, it's easy to access your documents practically anywhere with an internet or wi-fi connection, such as from home or an off-campus meeting. All you need is your CUE login.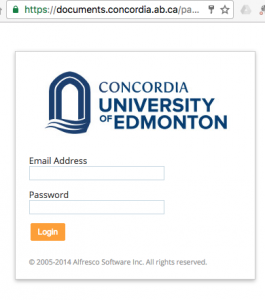 To access CUE's Alfresco site, enter https://documents.concordia.ab.ca in to your web browser. A login screen will appear and this is where you enter your CUE email address and password.
An Alfresco mini-guide is available on the IT Services Help Desk website to provide further information.
Marketing currently has a Visual Identity folder on the G:\ drive that houses CUE's logos and digital stationery files (most with the old logo).
As these elements have been updated to our new logo, we have moved these resources to Alfresco.
Now, when you login to Alfresco, you'll be able to locate logo files, letterhead and powerpoint templates, to name a few, under a site called "Employee Resources".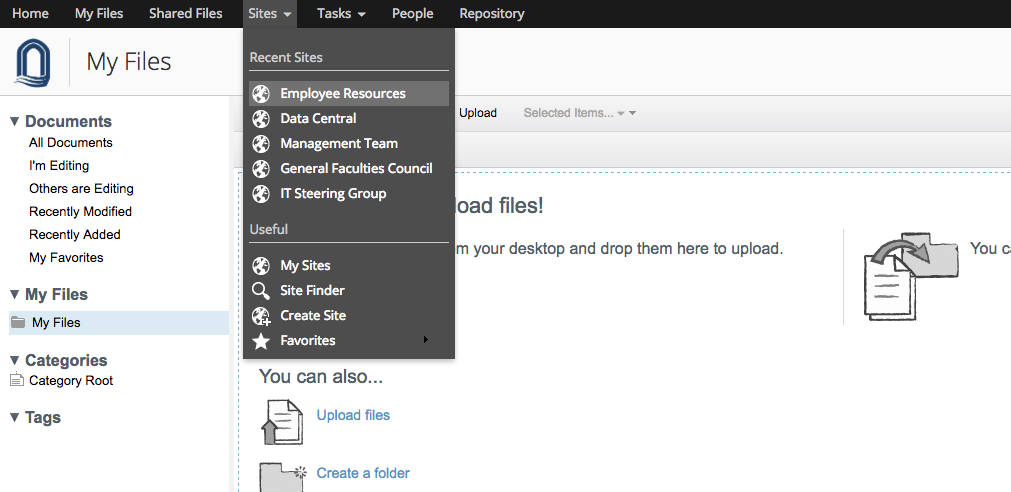 The "Employee Resources" folder is open to all users. Here, you will find our new logo files and sub-logos for faculties and institutes, in a variety of formats, as well as guidelines on how to use the logo and other document templates. If you are not already, please use only this current logo from now.
This site is a work in progress, so please check back or set notifications to see when a new document has been added. For example, we are working on departments letterheads currently and will soon include them within these resources.
If you experience any issues with Alfresco, please contact the IT Services Help Desk at 780-479-9316 or by email at helpdesk@concordia.ab.ca.