Go back to news
You're invited! Horizon Europe Info Days
Posted on: Jul 6, 2021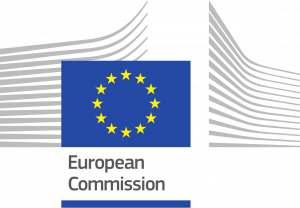 The Office of Research Services invites you to attend the Horizon Europe Info Days virtual event.
All interested CUE community members are welcome to join.
See below for details regarding sessions and dates.
Please also note that each session is recorded, and these videos will be available on the EU Science & Innovation YouTube channel.
From Horizon Europe
The European Commission is hosting a ten-day virtual event from June 28 through July 9, to provide information on Horizon Europe.
There is no registration required, and no participation fees for the Horizon Europe Info Days.  
The sessions are aimed at researchers, universities, and other research stakeholders, and will provide information about new program offerings, the main funding instruments, and the processes of Horizon Europe.
For more information and access to the sessions, please visit: https://www.horizon-europe-infodays2021.eu/ 
 Horizon Europe Info Days Schedule (28 June – 9 July 2021)
28 June – Infrastructure
29 & 30 June – Digital, Industry & Space (Cluster 4)
30 June – Civil security for society (Cluster 3)
1 July – Culture, Creativity & Inclusive Society (Cluster 2)
1 July – The Marie Skłodowska-Curie Actions
2 July – Health (Cluster 1)
5 & 6 July – Climate, Energy & Mobility (Cluster 5)
7 & 8 July – Food, Bioeconomy, Natural Resources, Agriculture & Environment (Cluster 6)
9 July – The European Research Area (ERA): Widening the ERA
Background on Horizon Europe
Horizon Europe is the European Commission's upcoming research and innovation framework program, running from 2021-2027. The current budget is €95.5 billion ($150B CAD). The three program pillars are excellent science, mission-oriented research, and innovation partnerships. At the Canada-European Union Summit earlier this month, leaders agreed to take steps toward Canada becoming an associate member, but formal association talks have yet to begin.
Association to Horizon Europe would grant Canadian researchers the same preferential conditions as EU27 member state researchers, along with opportunities to lead and participate in global collaborations, and contribute to Canada's post-pandemic economic recovery.