Go back to news
What is the Centre for Innovation and Applied Research? (CIAR)
Posted on: Nov 23, 2016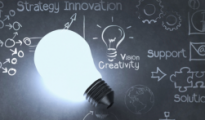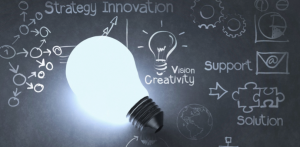 With the strong interest from the CUE community for EICR assistance, additional clarity has been gained that has prompted the Executive committee of the former EICR to meet over several weeks in order to revisit the terms of reference, mandate, and name. In order to better reflect an institutional d​esire to foster faculty and student entrepreneurship and to include a large range of partnerships and activities the decision was made to change the name of the EICR and terms of references, as shown below. We hope with the new designation we will send a clear message that the Centre for Innovation and Applied Research continues to be a resource for all CUE faculty and staff, and looks forward to assisting in the development of a culture of entrepreneurship within CUE and the community.
Centre for Innovation and Applied Research – Edmonton's Community Resource
CIAR Terms of Reference
Guiding Principles

Research performed by Concordia University of Edmonton (CUE) is applied, industry-driven and multi-disciplinary.
Applied Research in this sense refers those research activities that are relevant to a large audience of stakeholders i.e. industry,
community and not-for-profit sectors.
Projects will help to advance the scholarly activities of our staff as well as create opportunities for students in the form of special projects or providing research assistance.
The commitment of the CIAR is to foster quality relationships with its stakeholders.

Target Audiences

Businesses in and around the greater Edmonton Metropolitan area seeking solutions for either science or management focused questions, problems or dilemmas.
Municipal and Provincial government agencies and departments
Educational Institutions
Arts community
Not-for-profit organizations

Activities

The Applied Research activities of the Centre will merge interests of our academic community with the broad range of stakeholder needs. Activities/consulting may include but not be limited to:

Scientific analysis
A variety of Management activities i.e. business development, market analysis, business plans, feasibility studies, brand development, and business strategies
Consulting services
Support for the arts communities
Strategic planning for not-for-profit organizations
Intellectual Property (IP) assessment and commercialization activities
Business incubation and entrepreneurship activities
Dissemination of knowledge through research fairs, presentations, publications and a variety of communication channels including social media
CIAR "Elevator Speech"
CUE's Centre for Innovation and Applied Research (CIAR) functions as a coordinating hub for applied research using the faculty and student research talents of Arts, Management, Science and Education.
The CIAR works to empower innovation by:
facilitating CUE industry-driven collaboration
promoting faculty applied research
encouraging student applied research, innovation and entrepreneurship
enabling Edmonton Capital Region enrichment through outreach activities
The CIAR provides a streamlined community-friendly approach for applied research, consulting, information access, project collaboration, and business incubation services.