Go back to news
Welcome to our new Research Officer on campus
Posted on: Mar 14, 2017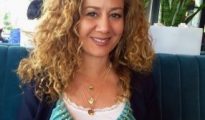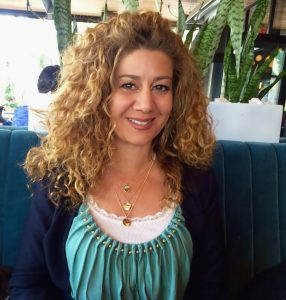 The Research Office and Concordia Community are pleased to welcome on campus, as of yesterday, our new Research Officer Ms. Lainna ElJabi. Lainna is a research administration professional specializing in obtaining grant funding that supports university research, student research training and knowledge mobilization.
Lainna can assist researchers to navigate the grant application process, identify appropriate funding opportunities, and to grow their research programs through partnerships and collaborations. Lainna is a dedicated facilitator with a focus on developing resources and strategies to increase access to Tri-Council opportunities and external research funding opportunities at Concordia University of Edmonton
Prior to joining CUE, Lainna worked in research administration at the University of Alberta in the Faculty of Arts supporting Social Science and Humanities researchers. As a Research Facilitator at the University of British Columbia, Okanagan she worked closely with researchers to produce many successful grant applications, including interdisciplinary partnership grants. Most recently at MacEwan University, she led the delivery of funding programs, reviewed policies related to grant management, and presented a suite of workshops designed to increase research grant application success rates, particularly across Tri-Agency competitions.
Lainna received her M.A. from Ryerson University in English Literature, specializing in Modernity and Poetics. She is active in the literary community in Edmonton and speaks English and Arabic.
Lainna fills in a newly designated position. 
Welcome to Concordia, Lainna!