Go back to news
Welcome to Dr. Rossitza Marinova, Dean of Graduate Studies
Posted on: Jul 8, 2021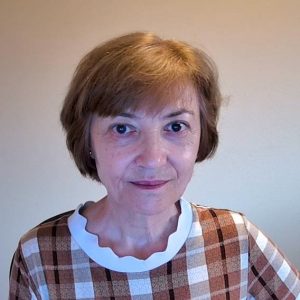 Effective July 1, Dr. Rossitza Marinova assumes the role of Dean of Graduate Studies.
Dr. Marinova has served CUE for many years in successively responsible roles within the Faculty of Science, including as Chair of the Department of Mathematical & Physical Sciences where she was instrumental in bringing our BScIT and MScIT programs to fruition. The Faculty of Graduate Studies is an area that has seen significant new growth at our university (most recently with the addition of a first doctoral program) and that has every potential to evolve further during the course of her 5-year term. Dr. Marinova will be working closely with graduate students and faculty across campus, as well as help nurture external relationships in Alberta, Canada, and more broadly.
As Vice-President Academic & Provost, I know everyone joins me and her decanal colleagues in warmly welcoming Dr. Rossitza Marinova to her new role.