Go back to news
Welcome to Concordia, Anna Borynec!
Posted on: Dec 13, 2021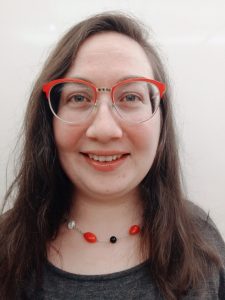 The Office of Research Services would like to welcome Anna Borynec as CUE's new Research Data Manager!
Anna graduated from the University of Alberta with a Bachelor of Arts in Classics and Sociology, and a dual master's degree in Digital Humanities and Library and Information Studies. Throughout her career, she has worked a variety of positions in academic, public, and special libraries. She has also collaborated on a number of research projects across several fields. Anna is eager to bring her interdisciplinary experience to work with her as CUE's new Research Data Manager. She looks forward to establishing new data management policies and procedures in collaboration with CUE's vibrant research community.