Go back to news
Welcome, Emma Grant!
Posted on: Sep 28, 2021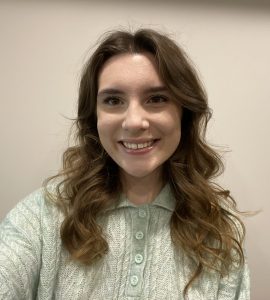 Please join the Student Life and Learning team in welcoming Emma Grant as the new Administrative Assistant, Vice President, Student Life and Learning!
Emma has previously worked in the President's Office as Student Help since 2019. She graduated from CUE in 2021 with a BA in psychology and is really looking forward to transitioning into a new role and still being part of the CUE community.
She enjoys spending time with her cat, reading, and going for walks.