Go back to news
Webinar – Wed July 26! NSERC Discovery Grant NOI Deadline: August 1, 2017
Posted on: Jul 24, 2017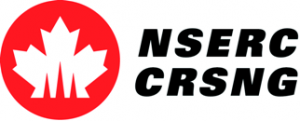 Do you intend to apply to the NSERC Discovery Grant program in the Fall 2017 competition? Your Notification of Intent to Apply (NOI) must be submitted by August 1st, 2017. The NOI is mandatory when applying for a Discovery Grant.
Due to a high participation in the webinars for the submission of Notifications of Intent to Apply (NOI) for Discovery Grant, NSERC will host an additional webinar to assist the research community on "How to submit a NOI using the Research Portal and the NSERC Canadian Common CV (CCV) on Wednesday, July 26, 2017, at 11:00 am.
If you intend to apply for a Discovery Grant, please notify Lainna ElJabi, Research Officer at lainna.eljabi@concordia.ab.ca for eligibility and assistance. More information on the Discovery Grant Program is available on the NSERC website.
Webinar Details
Date: Wednesday July 26, 2017
Time: 11:00 AM to 1:00 PM Mountain Time
Teleconference Number & ID: 1 877-413-4790 | Conference ID # 7462843
Adobe Connect Meeting Link: http://nsercofcanada.adobeconnect.com/complete-application/.
Attendees have a choice: they may attend via telephone using the teleconference information or view the webinar online using Adobe Connect Meeting. First time attending an Adobe Connect meeting? Test your connection and Get a quick overview.