Go back to news
Webinar! Research Funding for SSHRC's Race, Gender and Diversity Initiative
Posted on: Sep 14, 2021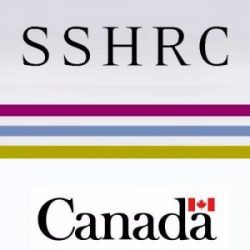 The Social Sciences and Humanities Research Council (SSHRC) will be holding a webinar next week for researchers who are interested in applying for funding offered through its new Race, Gender and Diversity Initiative.
The webinar will be held on Tuesday, September 21, 2021, and interested faculty members can click here for registration details.
If you are interested in applying, please also contact CUE's Office of Research Services (research@concordia.ab.ca). 
The internal deadline for submission of application documents, including CUE's External Grant Institutional Signature Page, is November 5, 2021.
The sponsor deadline is November 15, 2021.
Additional details provided by SSHRC about this opportunity can be found below.
From SSHRC
Goal
The goal of the Race, Gender and Diversity Initiative is to support community-based and community-led research partnerships with postsecondary institutions that are grounded in the lived experience of underrepresented or disadvantaged groups and that analyze the causes and persistence of systemic racism and discrimination.
Leadership by people from underrepresented or disadvantaged groups in research projects about race, gender and diversity is important to help ensure the research is grounded in the complexities of the lived experiences and histories of diverse groups and individuals, and to inform more rigorous and relevant policy and program design.
The ultimate purpose of this initiative is to support partnership research and related activities to meet the needs of organizations working toward removing barriers and disparities for women; First Nations, Inuit and Métis Peoples; Black, Asian and other racialized peoples; people living with disabilities (both visible and invisible); LGBTQ2+ people; religious minorities; and others marginalized on the basis of their ethnicity and other identity factors.
This initiative encourages an intersectional approach. Intersectionality—a term first coined by African-American scholar Kimberlé Williams Crenshaw—is an approach to research that helps us understand how identities (e.g., race gender, class and sexuality) and power structures intersect to create various modes of discrimination and privilege, advantage and disadvantage. Research under this initiative can include learning from grant-supported or prior pilot projects to achieve greater justice and equity.
The following represent examples of possible research topics, but applicants may choose other areas of focus relevant to the call.
Hate, racism and xenophobia
Gender discrimination 
Disability discrimination and ableism 
History, methodology and research on partnered research
Value and duration
Grants offered under the Race, Gender and Diversity Initiative are valued at up to $80,000 annually for the first two years and up to $290,000 in the third year, for an overall total maximum of $450,000.