Go back to news
Upcoming Workshops and Events – Don't forget to register!
Posted on: Nov 21, 2022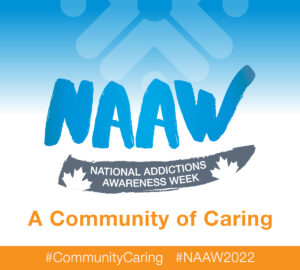 Join CUE Wellness in partnership with the CIMLC, Streetworks, and the FentaNIL project for some informative and thought provoking workshops and events.
NOTE: Some workshops require registration.
Monday November 21st: Cannabis Cafe (students only)
For more information and to register, click here.
Tuesday November 22nd: In-person Naloxone Training (open to entire CUE community and participants will receive a Naloxone kit at the end)
For more information, click here and to register click here. NOTE: due to limited space, we can only accommodate a maximum of 20 participants
Thursday November 24th: Lived Experience Panel (open to entire CUE community)
Join us for a powerful and emotional event as four panelists take us through their journey with addiction, recovery, and hope. For more information click here.
Thursday November 24th: Virtual Naloxone Training (open to the entire CUE community)
For more information click here and to register click here. (NOTE: when registering, please ensure you select the proper date)
For questions contact wellness@concordia.ab.ca