Go back to news
Training for staff supervisors, June 10
Posted on: Jun 1, 2016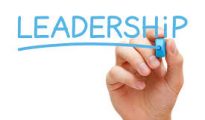 Staff supervisors are encouraged to attend a training session on June 10 from 1pm-4.30pm in G303.
The workshop will be led by Dr. Rosemarie Nardella, one of our Management instructors. The session description is as follows:
This session will look at leadership from an integrative point of view. This means to see how aspects of leadership such as, communication, team building and conflict management are all connected. We will look at how the brain changes when we change our mindset. We will discuss how a growth pattern mindset can be fostered and thus change the way we interact with the team we supervise. The workshop will offer an approach and communication tools to assist with this growth pattern mindset.