Go back to news
Thunder Badminton Announce 2016-17 Recruiting Class
Posted on: Sep 26, 2016
The Concordia Thunder Badminton is proud to introduce the newest members of the team for the 2016-17 ACAC season.
Braxton Wong:
Braxton is a graduate of Old Scona High School and was the 2014 and 2015 Boy's Doubles City and High School Provincial Champion. He was a part of the 2014 Gold Medal Alberta Winter Games team and won the Doubles Gold Medal at those games. He was awarded the Royal Glenora Involvement Award in 2013 which entailed Braxton volunteering and coaching many hours for their badminton program. He received the Old Scona Most Valuable Athlete Award in 2014 and 2015. He also received the Badminton Canada's Sportsmanship and Fair Play Award for the 2016 U23 Junior National Badminton Championships.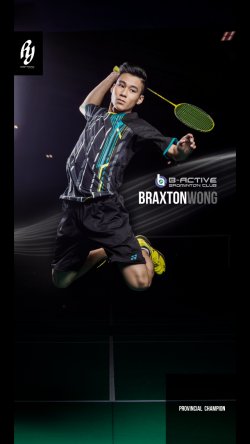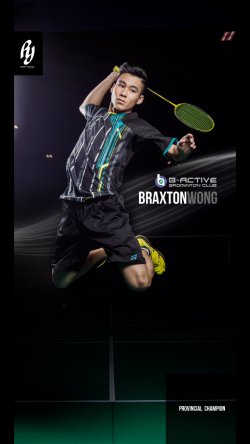 Cecilia Wolski:
Cecelia is a graduate of Archbishop MacDonald High School. She has been playing Badminton for 6 years and began her training at the West Ed Junior Badminton Club and is currently training at the Derrick Club. In 2014, Cecilia was on one of the Alberta teams for the Western Canada Team Championships and she also participated in the Alberta Winter Games winning a team Gold Medal the same year. She is a three time High School Girls Single's Provincial Champion winning it in all three grades in high school.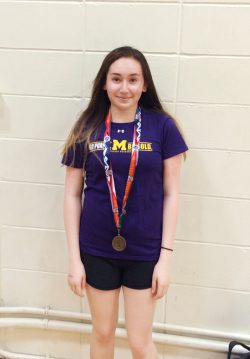 Badminton Head Coach Kevin MacAlpine had this to say about his incoming class:" Both of these athletes look forward to being part of the Concordia Badminton Team this year and are excited to represent Concordia at badminton tournaments in the years to come. Other athletes that will be joining the team are Kassidy Turcotte, Kaylee Morris and Luc-Ly Nguyen.  All of them have represented their high schools in provincials and we look forward to them being on the team as well."