Go back to news
THUNDER ATHLETICS IS SEEKING MINOR OFFICIALS!
Posted on: Sep 19, 2016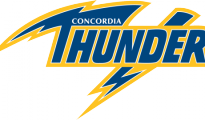 The Thunder Athletics department is looking for some good people to fill positions on our game day staff. If you have an enthusiasm for sports and a good knowledge of hockey, basketball or volleyball, please send (or bring!) your resume to Athletics Program Coordinator Scott Bancarz in CE214 in the Ralph King Athletic Centre or by email to scott.bancarz@concordia.ab.ca.