Go back to news
The launch of the Faculty Research Symposium is tomorrow! The program booklet is now available
Posted on: Apr 14, 2021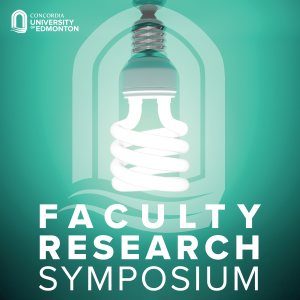 CUE Research is glad to invite you to the launch of CUE's Faculty Research Symposium.
The Faculty Research Forum is finally here! We are inviting all CUE Faculty Members, Students and Staff to attend this exciting new event, to promote the research led by CUE Faculty Members.  Join us tomorrow at 8:30 am for this very important event.
Registration is still open!
Registration is restricted to CUE members. Make sure to login to your CUE Goggle account before registering. You can do this by logging on to your CUE email in a browser, and opening the link to register while still logged on. If you are having problems with your account, make sure you have logged out of all of your Gmail accounts before trying to register.
Innovations in research and dissemination of findings will contribute to making CUE a fertile ground to grow and create its own niche in the research community in Canada and abroad. Unfortunately, COVID-19 restrictions prevent us from hosting the event in person. Accordingly, we have moved this event online and are confident we will have a very successful launch.
Registered participants will receive directions and a link to join the event. If you are not a member of CUE, and would like to participate in the event, please send an email to research@concordia.ab.ca.
Come and join us by supporting our Faculty Members, and learn about the range of interesting research that is being done at CUE!
---
This event is part of the portfolio of the Asst. Vice-President Research, and organized with assistance from the Office of Research Services. Research at Concordia University of Edmonton is supported in part by the Research Support Fund, a Tri-Agency initiative that assists Canadian post-secondary institutions with costs associated with managing research funded by the federal research granting agencies. Concordia University of Edmonton acknowledges the value of this support and appreciates this ongoing research investment.