Go back to news
Tai Chi in 2020 Winter
Posted on: Jan 9, 2020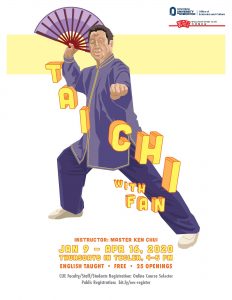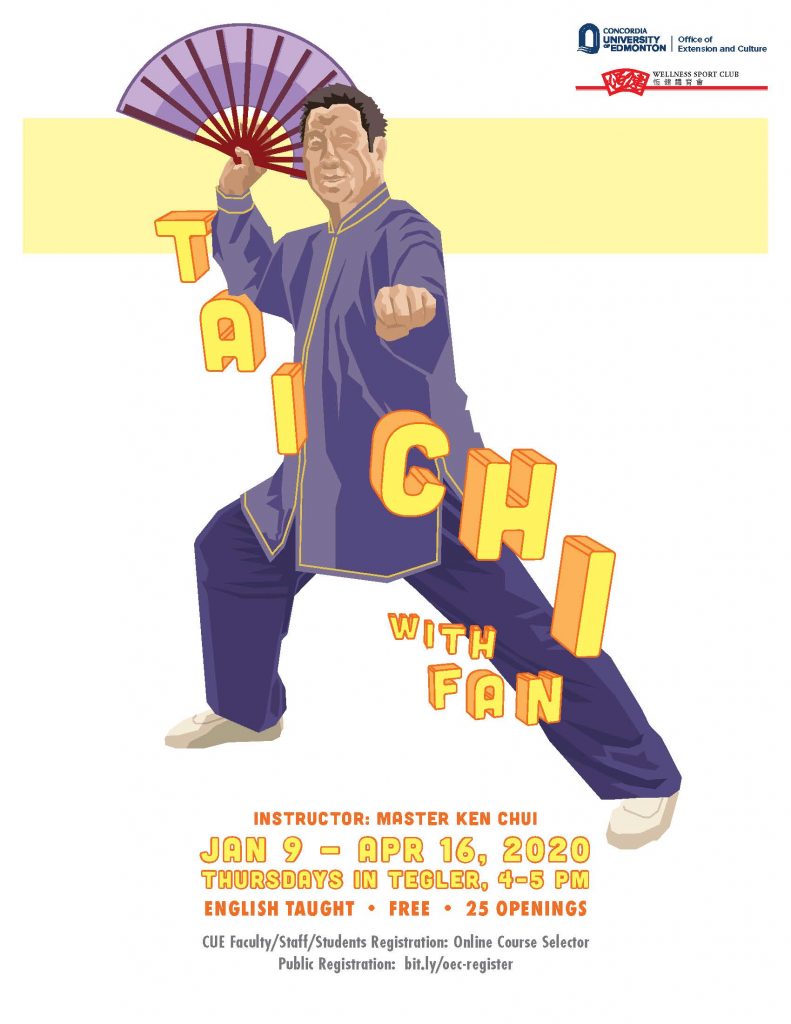 The Tai Chi Class is going to offer Tai Chi with Fan practices this semester.
It is free admission for all. 
CUE employees and students that want to register for this course can directly log in to the Online Course Selector and register in Extension and Culture courses.
The course code for Tai Chi is X-CHN 91 under Extension Chinese.
CUE employees can access the Online Course Selector here: https://onlineservices.concordia.ab.ca/CI/ocs/Course_selector_add_drop/intro
Look forward to seeing you in class, which starts today at 4 pm at Tegler.