Go back to news
State of the Phones
Posted on: Jan 25, 2017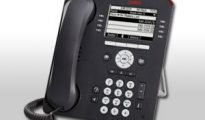 Replacing a phone system with 350 handsets has been no small task. Delays created by supply issues, individual change and feature requests, and troubleshooting unintended issues often give the impression that very little is happening; when in fact those little time consuming changes that keep happening in the background prevent many of you from experiencing the same issues that some of your colleagues have experienced. Still, some issues remain unsolved with the new phone system. We will try to provide a rundown of what some of the issues are that may be affecting your phone, and the expect resolutions.

Classroom Phones – There should be phones in most classrooms at this point in time. At the time of writing this, HA309, HA310, HA312, HA343, HA343, T105, G102, G105 currently lack phones. All of these with the exception of T105 are expected to have phones installed by the end of January. T105 required some new network lines. If there are any other spaces you would like to request a classroom phone. Please let us know at helpdesk@concordia.ab.ca.
Call Quality issues – We are looking into some users having call quality issues in Schwermann Hall, there is an issue with existing network hardware in that area, and are in the process of repairing the offending device. If you are experiencing call quality issues let us know at helpdesk@concordia.ab.ca
External Caller ID – Several individuals have commented that when a user calls out to an external number, the callerID displays as unknown name/unknown number. This has been fixed to once again to display the phone number tied to your extension (Ie. 780-479-9220). We are working with our service provider to make that be able to display a name as well. That way, when calling out to an external contact the person you are calling should see "Concordia Univ. Edm./(your office number here)" as opposed to "unknown name." My apologies this is taking long the process for dealing with our current service provider is time consuming.
Old Phones – IT Services is trying to establish a location where you can take your old phones, and will release more information on this later. Please do not bring your old phone to IT Services. We do not have the space.
If there are any further questions or if you have any concerns please direct them helpdesk@concordia.ab.ca
-Justin Eifert
Information Technology Services