Go back to news
Stars come out at the CUE recognition dinner
Posted on: Feb 10, 2017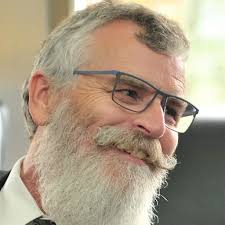 Our annual CUE Faculty and Staff Recognition Dinner, held last night, was a smashing success, mixing laughs, good company, awards, and some poignant moments.
Of particular note:
A number of faculty and staff celebrated 5, 10, 15, 20, 25, 30 (Dr. Gerald Krispin), 35 (Judy Kruse, Randy Ritz and Tom Tavouktsoglou) and 45 (Bill Freed) years of service.
A number of faculty were acknowledged in the program for contributions to research and scholarship.
Dr. Vladimir Pitchko won the Judith Meier Excellence in Teaching Award.
Danielle Schalin and Judy Kruse won the Extra Mile Award.
Concordia was presented with the Psychologist's Association of Alberta Psychologically Healthy Workplace Award.
Dr. John Woollard celebrated his retirement.
President Emeritus Gerald Krispin celebrated the conclusion of his tenure as president.
The 'President's Research Award' was renamed the 'Gerald S. Krispin Research Award' in recognition of his outstanding service to Concordia.
Congratulations to all of our award winners, and thank you to the organizers, Northlands, and our student hosts.