Go back to news
SSHRC Partnership Engage Grants (September 2021 Call)
Posted on: Aug 3, 2021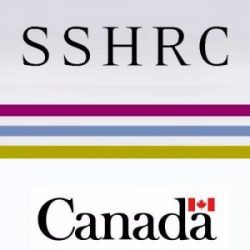 The Office of Research Services (ORS) invites all eligible faculty members to apply for SSHRC Partnership Engage Grants.
Any application for external research funding requires submission of an External Grant Institutional Signature Page to the ORS at least seven working days before the sponsor deadline. 
If you are interested in applying for the September 2021 call, please:
see below for additional details from SSHRC, and
contact the Office of Research Services (research@concordia.ab.ca) for more information about the application process.
From SSHRC
Partnership Engage Grants provide short-term and timely support for partnered research activities that will inform decision-making at a single partner organization from the public, private or not-for-profit sector.
The small-scale, stakeholder-driven partnerships supported through Partnership Engage Grants are meant to respond to immediate needs and time constraints facing organizations in non-academic sectors.
In addressing an organization-specific need, challenge and/or opportunity, these partnerships let non-academic organizations and postsecondary researchers access each other's unique knowledge, expertise and capabilities on topics of mutual interest.
SSHRC welcomes applications involving Indigenous research, as well as those involving research-creation.
Partner organizations
Only one Canadian or international organization from the public, private or not-for-profit sector may be involved as a partner organization.
Postsecondary institutions, as well as any organization or association affiliated with or servicing them, are not eligible as partner organizations.
Partner organizations are expected to support the activities of the partnership through cash and/or in-kind contributions.
No specific funding amount is expected from the partner, but the value of their contributions, both in-kind and in-cash, must be noted.
| | |
| --- | --- |
| Value | $7,000 to $25,000 |
| Duration | 1 year |
| Application deadline * | September 15, December 15, March 15 and June 15 (8 p.m. eastern) |