Go back to news
Sign up for the EIA corporate rewards program
Posted on: Feb 18, 2020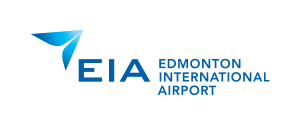 Edmonton International Airport values your business. As a special corporate partner, EIA rewards provides special benefits just for Concordia University of Edmonton employees. EIA rewards is a complimentary program to make your Edmonton travel experience exceptional!
REWARDS YOU'LL LOVE – FLIGHTS, DEALS AND THE LATEST NEWS!
These are some of the great deals you can expect to enjoy as an EIA rewards member:
Automatic entry into prize draws for vacations
Discounts on dining and shopping at EIA
25% off Plaza Premium Lounge
Special discounted rates at the Renaissance Edmonton Airport Hotel, the only hotel connected to the terminal
Insider info on new flights and flight sales
PLUS, business members can enjoy these EXCLUSIVE guaranteed parking benefits:*
30% off jetSet selfPark
15% off jetSet valetPark, Value Park, Easy Parkade and Priority Valet
There is no catch – EIA rewards is completely complimentary and you can opt out at any time (but we think you're going to like it).
All you need to sign up is an email, a password and a postal code. Once you're signed up, you will receive a monthly email that will include all the details, links and instructions to get the best use out of the EIA Corporate Rewards program.
Note:
If you are already signed up for the general rewards program, you might consider signing up for this rewards program using another email address.
If you're booking parking for one day (eg 8 am- 5pm) and want to use the discount code, it's suggested you book for a 24 hour period. Anything less than 24 hours is not recognized by the system, and you'll actually save money if you do it this way!
*Additional benefits available only to invited business partners of Edmonton International Airport. All winners to be verified by the assigned company representative. Registration for EIA rewards must be completed via the EIA rewards business registration page with a valid business email address.
Have a question about the EIA rewards program? Email us at rewards@flyeia.com
Or contact Anne Hayes at ahayes@flyeia.com or at 780-224-1861