Go back to news
Shooting for the stars – Students tell us the benefits of athletic scholarships
Posted on: Feb 21, 2023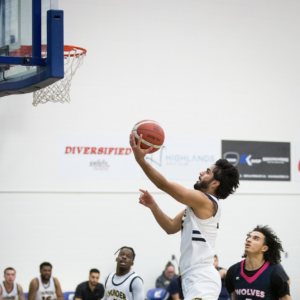 University life is challenging enough – when you add a full-course load on top of an already packed sports schedule, those stressors to meet the financial demands of student life can become overwhelming.
There is hope for many students in the way of an athletics scholarship. If both academic and athletic achievements meet expectations, student-athletes can receive some much needed support. The CUE Financial Aid Office can assist you in identifying scholarship opportunities, as well as other financial support.
Thunder basketball player, Yaardvir Dhaliwal, says "It feels really nice to be recognized for hard work. Sometimes it's easy to feel overlooked, but this scholarship means someone has taken notice."
Scholarships for international students, like YD, who is from California, are particularly helpful, due to the higher costs of tuition.  "We created this scholarship to reduce the financial burden on international students and to pay it forward," says Kyle Nanan.
Kyle, an assistant coach for Thunder men's basketball team, and the Nanan and Naidu family have generously donated a KJN Legacy scholarship in the amount of $2000, and they have recommitted to donating for future years.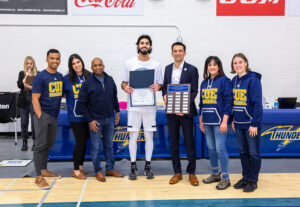 Speaking about the donation for student-athletes, coach Reagan says, "It's truly a blessing to have their support for our program and the difference it will make in the lives of our student-athletes will be felt for years to come."
Coach Reagan had high praise for YD saying, "This years' recipient, and the first ever, YD has more than earned the honor of receiving this scholarship.  He joined our program this past August and has been an excellent teammate and a pleasure to coach."  
Both Coach Reagan and Kyle say that YD is a force to be reckoned with, and a great addition to the team.
"YD is one of our best players who our competitors have to plan for week in and week out.  He's everything you look for as an example of what a student-athlete should be," – Coach Reagan. 
Kyle mentions that when the pandemic hit, basketball and other sports took a big hit, but he tells us "These students kept going despite it all, doing virtual workouts. Sports were very therapeutic during those stressful times, and I think all the players became closer because of it."
YD couldn't agree more with the great camaraderie on the team and he praised his coaches for making the atmosphere fun and encouraging. "Playing basketball for Concordia is the most fun I've had in a long time. We are a super close-knit team. Our coaches help us learn from our mistakes, they give us a lot of freedom to express ourselves on the court. They don't expect us to be robots out there."
For student athletes, they have a lot on their mind. The extra financial support allows them to concentrate on their sport without the added stress of how they will cover tuition. YD is taking a Bachelor of Management, with a goal of going into Law. 
"I am just learning to find the balance that I need to juggle sports and academics. There is so much more to living away from home – between cooking, cleaning, studying and practice, I have learned to create a schedule for myself that works." – YD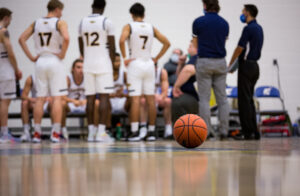 A scholarship can give students the extra encouragement they need
Badminton athlete, Johnna Rymes, is another student very grateful to donors for her athletic scholarship. Like YD, she says getting a scholarship has been a motivating factor for her. 
Johnna, who has been playing the sport since the age of six, says badminton is an "all-round sport.  It's both mentally and physically challenging. Getting this scholarship was very encouraging because it showed me that hard work pays off. It's great to be recognized and rewarded for it," says Johnna.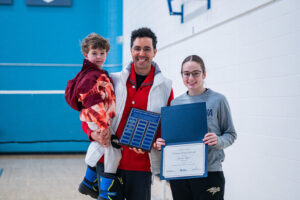 The scholarship paid for most of Johnna's tuition and helped with expenses like text books, she explains. Johnna listed off a large course load that she has to balance with sports practice. "I am currently taking a lot of science classes at CUE including many biology and chemistry classes, my goal one day is to do the nursing program."
Peter Dushenski feels proud of the student-athletes at CUE and wants to give them the opportunity to shine.  "We decided to launch the Dushenski Family Scholarship because of the important place that CUE, the Thunder Athletics program, and the sport of badminton have played in our journey."
He says that all three were essential to building the successful position they now find themselves in. "This scholarship is a very small way in which we hope to recognize and remember that, and also "pay it forward" to the next generation."
Johnna encourages other students to look for scholarships that might be the right fit for them and apply.
"I've heard that there are scholarships out there with no applicants. There are so many scholarships throughout Alberta – so it's worth searching for the one that you might be the perfect fit for." – Johnna
Many scholarship recipients say they feel inspired to pay it forward when they have progressed on to their chosen career, and Johnna hopes to do the same. "I would like to say to the donors, thank you on behalf of all students, this type of financial aid goes a long way, and offers us more opportunities to pursue our studies. I hope that when I'm in a position to give that I will also be able to pay it forward."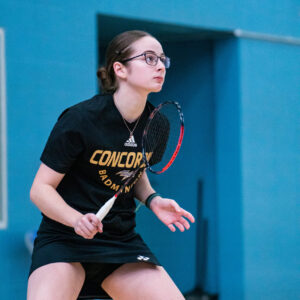 CUE offers a wide variety of awards to recognize and assist students. Check out our current scholarship and awards list and speak with a financial aid advisor for more information.