Go back to news
Scarborough Charter launch
Posted on: Nov 4, 2021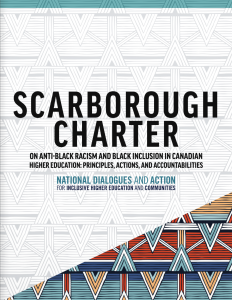 Concordia University of Edmonton is participating in a virtual Scarborough Charter signing and launch event on Thursday, Nov. 18, 2021 from 3–4 p.m. ET, featuring President Tim Loreman as one of the signatories.
All members of our campus community are invited to attend the event. 
The deadline to register is Monday, Nov. 15, 2021.
Please click here to register for the virtual Scarborough Charter signing and launch event