Go back to news
Save the Date! CUE Research Forum 2018 Student and Faculty Poster Presentation: April 18, 2018
Posted on: Feb 8, 2018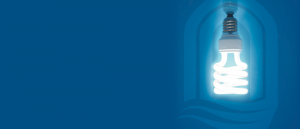 Save the Date! The 2018 Research Forum, Poster Presentations take place on Wednesday April 18, 2018!
Join us between 2:00pm and 7:30pm at the Tegler Centre to celebrate the exciting accomplishments of faculty and students in advancing research and innovation across disciplines. The Concordia University of Edmonton annual Research Forum is an "open-house" style research poster presentation showcasing the work of students and faculty. Refreshments will be served and there will plenty of time to meet and engage with guests and presenters.
Starting at 2:00 PM, the forum opens with words of welcome. Guests are invited to browse the posters and engage with students and faculty researchers. Posters will remain on display until 5:30 pm.  The event is open to all, and you are encouraged to drop by to explore and discover the exciting research being conducted at CUE!  
If you are interested in presenting your research at the 2018 Research Forum, please contact Research Officer Lainna ElJabi to receive a registration application: at lainna.eljabi@concordia.ab.ca