Go back to news
Reminder: One week left for 2021 SSHRC Insight Grant applications!
Posted on: Sep 10, 2021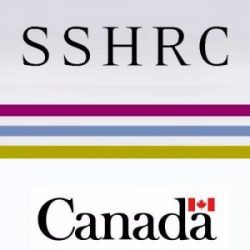 CUE's Office of Research Services is continuing to process applications for the 2021 SSHRC Insight Grant competition.
The internal deadline for submission of application documents is September 17, 2021. 
Applicants must submit a full application package, together with a completed copy of CUE's External Grant Institutional Signature Page, to research@concordia.ab.ca by 4 p.m. next Friday.
Please see below for additional details provided by the sponsor about this funding opportunity.
From SSHRC
Description
Insight Grants support research excellence in the social sciences and humanities. Funding is available to both emerging and established scholars for research initiatives of two to five years.
Insight Grants support research proposed by scholars and judged worthy of funding by their peers and/or other experts. Insight Grant research initiatives can be undertaken by an individual researcher or a team of researchers working in collaboration.
Applicants choose from one of two streams, depending on the amount of funding required. Both streams will be adjudicated by the same committees, and will receive the same rigorous level of merit review. 
SSHRC welcomes applications involving Indigenous research, as well as those involving research-creation.
Joint initiatives
SSHRC collaborates with organizations from across the not-for-profit, private and public sectors to support and promote training, research and connection activities in the social sciences and humanities. SSHRC's joint initiatives are designed to reflect its strategic objectives and mandate, inform decision-makers, and, in certain cases, address specific needs of its partners.
Learn more about joint initiatives.
For a complete list of available joint initiatives, consult SSHRC's funding search tool.
Value and duration
Insight Grants are valued at up to $400,000 over two to five years. A minimum request of $7,000 is required in at least one of the years. A maximum of $100,000 is available in a single year.
Applicants can choose from one of two streams when applying for an Insight Grant, depending on the amount of funding required:
Stream A for requests between $7,000 and $100,000; or
Stream B for requests between $100,001 and $400,000.