Go back to news
Reminder: Interdisciplinary Research Cluster on Wellness – Wed. Oct 19, 4pm
Posted on: Oct 18, 2016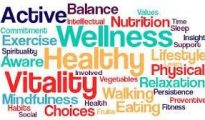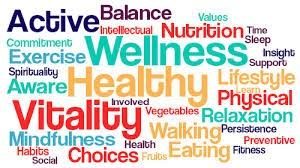 On behalf of the Interdisciplinary Research Cluster on Wellness, we would like to invite you to the 1st presentation of the 2016-17 academic year.
Date: Wednesday, October 19, 2016
Time: 4:00-5:00 pm
Location: HA 206
Presenters: Dr. Carla Prado & Stephanie Ramage
Sarcopenic Obesity: When Body Weight Fails to Predict Health Risk
The combination of low muscle and high fat mass, termed sarcopenic obesity is an abnormal body composition type that is undetectable by measuring body weight or body mass index (BMI). Sarcopenic obesity is thought to be one of the greatest epidemiological trends of our times identified in younger and older adults and in people with chronic conditions such as diabetes, cancer, cardiovascular disease, among others. Sarcopenic obesity is associated with poorer overall health including physical disability, increased risk of falls and fractures, increased risk of infections, increased length of hospital stay for hospitalized patients, and reduced survival. Interventions to countermeasure this condition must target increases in muscle mass with concurrent decrease in fat mass.
Presenters
Dr. Carla Prado, PhD, FTOS
Asst. Professor, University of Alberta
CAIP Chair in Nutrition, Food & Health
Director, Human Nutrition Research Unit
Fellow, Obesity Society
Assoc. Editor, Clinical Nutrition and J Cachexia, Sarcopenia, & Muscle
Member, ASPEN Body Composition Clinical Guidelines Working Group
Stephanie Ramage, MSc RD
Human Nutrition Research Coordinator, University of Alberta

Bio: Dr. Carla Prado is an Assistant Professor at the University of Alberta in Canada and a Campus Alberta Innovates (CAIP) Chair in Nutrition, Food and Health. She is the Director of the Human Nutrition Research Unit, a state-of-the-art research and training facility that supports cutting-edge research on the physiology and causes of nutritional problems through assessment of body composition, whole body energy metabolism, diet, and physical activity.
Dr. Prado is an expert in assessing nutritional status through the precise measurement of body composition and energy metabolism. Her research has shown for the first time the prevalence and clinical implications of sarcopenic obesity (concurrent appearance of low muscle and high fat) in cancer, and has provided evidence of the independent effect of body composition on cancer recurrence, treatment and survival. The focus of her current research program is to develop targeted nutrition interventions for the prevention and treatment of sarcopenic obesity in patients with diverse chronic conditions. She is currently the Principal Investigator of two randomized controlled trials investigating the impact of nutrition intervention on body composition and health.
Dr. Prado holds a dietitian title from both Canada and Brazil. She received her Ph.D. from the University of Alberta, Canada, and has completed further training at the Cross Cancer Institute (Canada), the National Institutes of Health (USA) and Newcastle University (UK). She is an Associate Editor of Clinical Nutrition and the Journal of Cachexia, Sarcopenia and Muscle and has been recently recognized as a Fellow of the Obesity Society (USA). She serves as a member of the Body Composition Clinical Guidelines group of the American Society for Parenteral and Enteral Nutrition.
Thank you.
Dr. Brent Bradford & Dr. Barb van Ingen