Go back to news
Professor Creates Exciting New Writing Website for CUE and Beyond
Posted on: Sep 15, 2017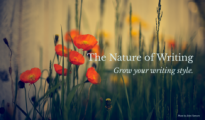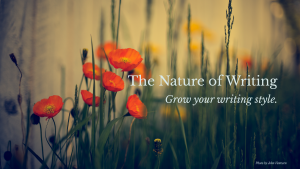 We are very pleased to announce that English Professor Dr. Conrad van Dyk has created a website for the teaching of writing across all disciplines. It is called the Nature of Writing (http://www.natureofwriting.com/), and Dr. van Dyk hopes that it will be shared with and used by all faculty and students across the CUE campus, and indeed, worldwide. This website is free of charge.
The website is inspired by the Universal Design for Learning, in particular the idea that students learn best when they encounter multiple means of representing concepts and ideas. To that end, the Nature of Writing uses videos, prose explanations, and countless exercises to explain the nuts and bolts of academic writing.
Most of this project was completed during Dr. van Dyk's six-month sabbatical earlier this year. The website is mobile friendly and ad free. At present it includes 143 web pages, 141 videos, and over 100 unique exercises. Over time Dr. van Dyk plans to add more resources. If you would like to see something specific to your discipline, or if you have questions about how to create online resources yourself, please send an email to conrad.vandyk@concordia.ab.ca.
One minor note: if you use Safari as your browser, please read the FAQ section (http://www.natureofwriting.com/frequently-asked-questions/) so you can use the exercises.
Dr. van Dyk would like to thank Concordia for providing an internal research grant that has helped make this project possible. In return, CUE and the Faculty of Arts would like to extend a huge thanks to Dr. van Dyk for making this most valuable eduational resource freely available to all of us.
Excellent work, Conrad!