Go back to news
President Loreman's Wednesday Update, May 19, 2021.
Posted on: May 19, 2021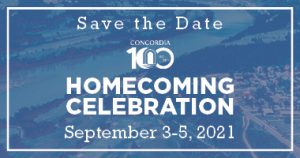 Dear CUE Community,
As heightened public health restrictions related to COVID-19 remain in force in Alberta, I ask that all employees continue to work from home unless your job requires you to be on campus, and in those cases please remain on campus for the least amount of time possible. Students must continue to stay off campus unless they have permission from administration to be there for a specific purpose. These restrictions are in place until they are removed by Alberta's Chief Medical Officer of Health, Dr. Hinshaw.
As I have said many times in the past, please book your COVID-19 vaccinations now if you have not already done so. It is important that our entire community is vaccinated, at least with one dose, if we are to have a successful in-person campus reopening in the fall. The critical thinking skills that we foster at CUE allow us to recognize and dismiss the false and misleading arguments put forward by the anti-vaccination movement, and to know that all approved COVID-19 vaccines are safe, reliable, and scientifically proven to work. Do the right thing, show that you truly care about those you live, study, work, and socialize with, and get vaccinated. Thank you to all those who have already done so, and thanks in advance to those who are in the process of arranging to get their first dose as soon as possible.
Concordia's administration is working hard on establishing new dates for Convocation 2020 and 2021. Currently, somewhere around the last week of August looks like the most viable option, and I will of course let our community know once new dates have been confirmed. We are committed to providing our grads with a meaningful and memorable in-person convocation experience. 
I hope that, like me, you are looking forward to winter being over in Edmonton soon. Summer is not far off…apparently.
Best,
Tim Loreman, PhD.
President and Vice Chancellor.