Go back to news
Presentation today at noon – Mitacs: new funding for undergraduate students
Posted on: Oct 7, 2020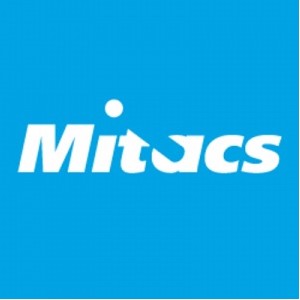 CUE Research, the Faculty of Management and the BMO-CIAR are glad to invite CUE Faculty Members and students to the presentation by Eric Loo, Mitacs Business Development Specialist. During the presentation, Mr. Loo will provide updates to Mitacs' Accelerate program, and introduce the Business Strategy Internship.
Both programs are now open to CUE undergraduate students.
Interested CUE Faculty members and students are welcome and encouraged to attend.

PRESENTATION DETAILS
Time

Noon

Date


Wednesday, October 7th, 2020

Audience

CUE students and faculty members. This event is restricted to members of CUE.

Link

Join via Google Meet.

 To gain access, please login using your CUE account, click on the Google Meet link and request access when prompted.
Mitacs Accelerate is a funding program that seeks to provide funding for research internships for eligible students, who benefit from participating at both CUE and a partner organization, who provides matching funds. For information on identifying potential partner organizations, please contact the BMO CIAR.
The new Business Strategy Internship is a student placement program that provides "$10,000 to students who develop innovative projects designed to help an organization thrive in the new economic environment".
If you are interested in these programs, please reach out to the Office of Research Services. To participate in the BSI program, please contact Sherry Palichuk, Program Coordinator in the Faculty of Management. Eric Loo can be contacted directly by email or phone (587.335.3778).
The following information was obtained from Mitacs
Mitacs Accelerate Program
Put your talent to work with a paid internship at an organization that needs your expertise. Funding starts at $15,000, and your partner organization's financial contribution starts at $7,500.block. You can use this space for describing your block.


Mitacs Business Strategy Internship (BSI)
About the Program

In partnership with Canadian academic institutions, Mitacs is pleased to offer the Business Strategy Internship (BSI). BSI is a four-month internship program designed to give students the opportunity to develop a strategic analysis for an organization to help restore or modify business operations in the new economic environment. Participating partner organizations will contribute $5,000 for a total award of $10,000 to be used towards a student stipend.
Throughout the internship, Mitacs provides professional development opportunities to students through our e-Campus, EDGE.
The BSI program aims to:
Provide students with the opportunity to apply business concepts and theories to real-world scenarios
Provide support to organizations that need additional assistance in modifying their business operations to adapt to the new economic reality
Build students' skills in communication, problem solving, innovation, resilience, managing complexity, navigating change, business continuity planning, and allow them to apply their education through an experiential learning opportunity
Provide training and career opportunities for students by creating new connections with faculty, businesses, and communities
Encourage collaborations and strengthen connections between industry and academic institutions