Go back to news
Please vote for community research
Posted on: Jun 6, 2016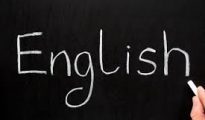 The English Department's Conrad van Dyk is working on creating an online writing guide for students. The project is entered into a community grant competition, and you can do your part by casting a vote in support!
http://fieldlawcommunityfund.com/idea/nature-writing-online-style-guide/
This is an exciting project that will lead to textbook savings for students and to improved writing outcomes across the curriculum.
For more information, please click on the link above to see an extended description of the project.
Your support is much appreciated!