Go back to news
NSERC Discovery Grants: Two weeks left for Notifications of Intent!
Posted on: Jul 19, 2021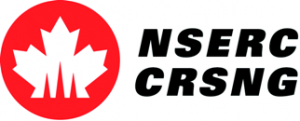 The Office of Research Services invites all eligible faculty members working in the fields of natural science and engineering to participate in NSERC's Discovery Grants program.
If you are interested in applying, please note that:
A Notification of Intent (NOI) to apply must be submitted to NSERC by August 1st. For tips on how to prepare your NOI, contact CUE's Office of Research Services at research@concordia.ab.ca.
Faculty members planning to submit an NOI are encouraged to send a copy of their NOI to research@concordia.ab.ca by July 21, 2021.
The deadline for full NSERC Discovery Grant applications is November 1, 2021.
A valid Canadian Common CV must be provided with the application. 
Institutional Requirements
Any application for external funding must be accompanied by CUE's External Grant Institutional Signature Page.
A signed copy of this form, together with a copy of the full application, must be sent to research@concordia.ab.ca at least seven working days prior to the sponsor deadline.
Note: The signature page is not required at the NOI stage for NSERC Discovery Grants. However, it is a requirement for submission of applications on November 1.
Funding Program
Internal CUE ORS Deadline
NSERC Deadline
External Signature Page requirement
Discovery Grants
Notice of Intent
July 21 (suggested)
August 1
No
Discovery Grants
October 22
November 1
Yes