Go back to news
November OEC Newsletter
Posted on: Oct 29, 2021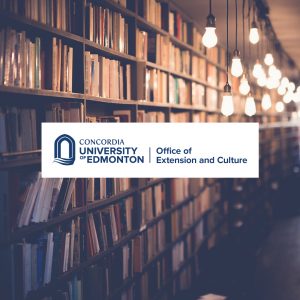 In the year end issue of the Office of Extension and Culture Newsletter, read about our new Machine Learning (ML) for Business Strategy – Business Mapping course, Career Transitions: Career Management & Action Planning, Career Transitions: Professional Communication & Branding, Career Transitions: Networking & Building Professional Relationships courses, as well as Fundamentals of Cybersecurity. Check out a variety of Certificate courses that we offer in partnership with Mount Royal University and discovery opportunities to learn more about Chinese culture with Powering Growth With China or explore how to cultivate deeper peace, focus, and self-inquiry in Yoga Beyond The Mat. 

This year marks an important celebration for CUE. Check out 100 years of our history, stories, and more!
Also in this issue, you can learn more about the Concordia Connects Grant opportunity.
To view, please do so here and to subscribe, visit here .
 For more information about the Office of Extension and Culture at CUE visit: https://concordia.ab.ca/external-affairs/office-of-extension-and-culture/ or contact us at: extension@concordia.ab.ca